| | |
| --- | --- |
| | Helene Zisook |
Helene Zisook is an electric violinist who plays with Three Hour Detour. She is also a founding and current member of Broadside Electric, Philadelphia's most famous folk band. They recently made an appearance at the world renowned Philadlephia Folk festival, on the main stage (for folk music, that's equivalent to HORDE, Lilith, or Woodstock... or maybe even the Us festival) .
She started out as a classically trained violinist playing in youth orchestras. In college, she turned her bow to Celtic, Eastern European, and Klezmer music when she met up with the other founding members of Broadside Electric: Jim Speer, and Tom Rhoads. In 1997, she joined Ray Ashley and Joe D'Andrea (who had been playing together for 5 years) to form Three Hour Detour.
Helene primarily plays Jordan Electric Violins, which have a distinctive tone that has the best aspects of acustic and electric violin sound. They look great, too!
Return to the Main Music Room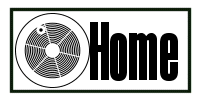 Photo: Ray Ashley