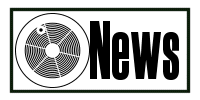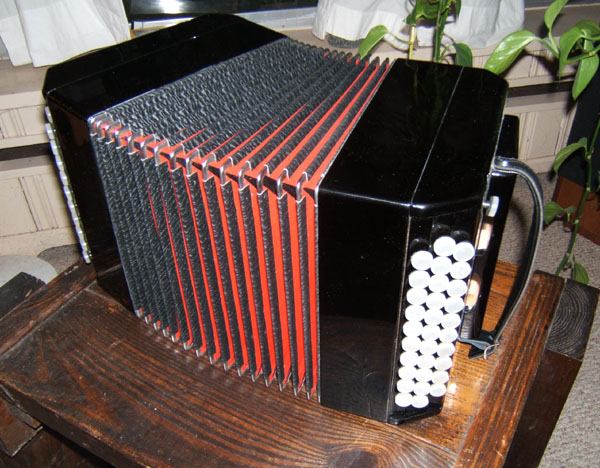 8/22/07 - here is a picture from the art musem show on August 4. Although the band is small in the picture, it does give you some sense of what the crowd was like. Photo by Kyle, of course.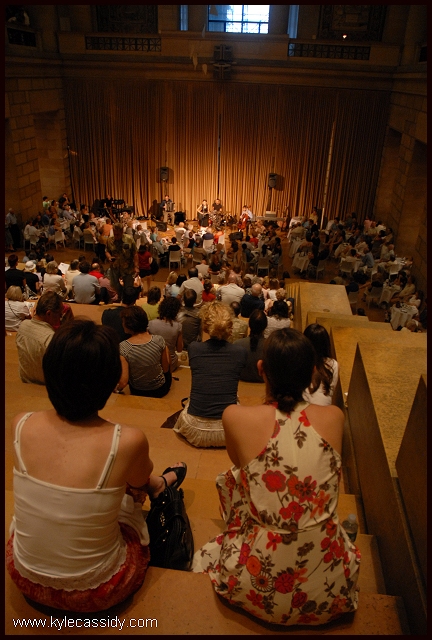 6/29/07 - From here on in, Iam going to keep this stuff on my Live Journal Page. First Myspace, now blogging... see you there!

6/15/07 - Another interesting gig with Nicki Jaine, we played at the XIX Restaurant in the Beaumont (19th floor) at an arts and fashion event called "Gorgeous". Maybe our biggest crowd yet, and great exposure. Nicki was wearing a dress by one of the designers, while I made due with a suit handed down to me by my bother-in-law ten years ago. Here is a picture from Kyle Cassidy (dot com):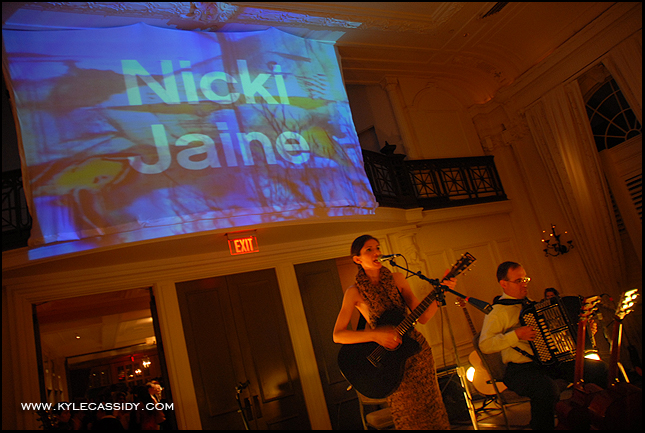 1/27/07 - Great gig last night at milkboy coffee, thanks to all who showed up. I supported Nicki as she opened up for my old friends Broadside Electric, and the act went over well. We had no less than four world premieres on deck, one got cut due to time restraints, so it can be a world premiere some other time. Here is a photo (taken by Abby Kay):




1/22/07: I am getting ready for some new gigs with Nicki, and also Box Five. Over the holidays I used my time off to get my Myspace page all "pimped out", and I recorded and polished up a number of the sound files that now appear on the MP3 page. Also thanks to Ola for making available a number of photos from last Summer, which now adorn many of these web pages. In addition to the sideman work I am doing, I am also working on arrangements of original music for the "Power Trio" format, accordion, bass, drums. Some of the new audio tracks show a step in that direction, but I want to make it even more hard-edged. And I can never spend enough time working on my chops by learning classical pieces. Happy New Year!
11/11/06: Had a few fun gigs last month, one with Nicki Jaine at the Stockton Inn, where the food is world class and the clientele tips well! Then I played some fine Nordic Music with Jan and Maarit.
10/3/06 I had a great time at the Nordic Roots Festival in Minneapolis. I got to see three different Maria Kalaniemi concerts plus Gjallarhorn and Vajas! I have some more Nicki Jaine gigs coming up, and also a volunteer solo gig appearance for the Literacy Volunteers in Mercer County. My piano book is finished, e-mail me for details. I am selling it for $10 (paypal accepted).
9/3/06 I've taken to the accordion in the last two years, and I am beginning to gig out on it. I'll be playing a series of shows with singer songwriter Nicki Jaine this fall, on accordion, in the Delaware Valley area.
8/30/06 I am almost finished with a project to compile my piano music from 1987-2005. It has been fun for me to go back to some of these old handwritten scores and notate them into the computer. I'll be posting more on this when it becomes available.
7/20/06 I am back from the e-tap seminar in Belgium, at which I played the bayan accordion. It was great as always! One thing that I learned is that the compositions of Daniel Schell are perfect for accordion.
7/3/06 I recently played accordion on a film scored by Jim Speer. Stay tuned for important information, such as the title of this film. It's a work in progress.