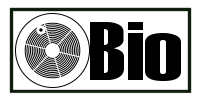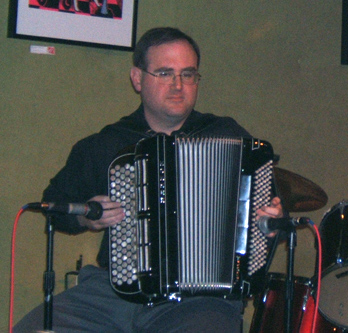 In our time, many people can be proud to be the first in their family line to get a college education. "Jersey Ray" Ashley is proud to be the first person in his family to ever play the accordion. He played saxophone and piano as a child, but was mostly self taught in basic musicianship. Though he never went through conservatory, he was a student of world music guru Tom Ross, and studied with New Jersey jazz legend Frank Jolliffe.
Ray firmly believes that musicians, like journalists and writers of the 'great American novel', need to have a life outside of their art in order to give the art vitality. Ray has done extensive research in the natural and chemical sciences, and spent several years at sea with the Navy.
In 1993, he was back in New Jersey playing the curious fretboard instrument called The Stick® with bandmates Joe D'Andrea and a violinist/performance artist called "Kelly Q". This band, called Torq, played a number of gigs around the shore area for about a year. After the departure of Kelly Q, Ray and Joe continued on and made a groundbreaking Stick and drums cassette called "Mostly Mono". Supporting this tape, they gigged as a duo in bars in New Brunswick, Asbury Park, and other parts of New Jersey we'd rather not name. Around this time, Ray was also playing bass with a legendary local jam band called The Other Way.
Starting in 1997, Ray and Joe started the band Three Hour Detour with violinist Helene Zisook. Side projects from the late 90's included the Smoke Detectors and the Cinema Inferno Orchestra. In 1998, he left the Stick behind for the premium tapping instruments built by Warr® Guitars. In live shows with "The Detour", traditional song forms often gave way to improvisations up to 30 minutes in length. Three Hour Detour and Cinemea Inferno have each produced recordings. While Three Hour Detour is still together, they are on hiatus from live performance while working on material for a new record.
Beginning in early 2005, in a bold change of direction, he took up the accordion. At first he played on the common "piano accordion", which is readily accessible to musicians who already play the piano or organ. After a few months, however, he switched to the chromatic button accordion, also known as the Russian "bayan". Indeed, his main instrument was made in the USSR in the 1970's. The grid of buttons on the right hand (specifically known as the "B" system), and the free bass notes on the left hand strongly resemble the layout of notes on a Stick or Warr Guitar. He took to this system quickly, almost as if he was re-tuning his tapping guitars to thirds instead of fourths.
After playing in a number of other sideman gigs, he landed a job as a regular member of Nicki Jaine's live band. Nicki is a singer-songwriter from Philadelphia who is a leading performer in the "dark cabaret" genre. While this has given him and his accordion more exposure than ever, other projects and performances loom for 2007, as both sideman and leader.
Photo by Abby Kay, Ardmore PA, 2007

---